All In One Solution for Security, IT, HR, & Operations
Critical Event Management  Command Center
All the Kinetic Global CEM Portal features and functions are available within a single pane of glass. Your operations and security staff have access to all integrated modules, functions, and reporting which equips them with greater situational awareness so you can respond IN SECONDS.
The Kinetic Global Critical Event Management Command Center ensures that you have a robust global toolkit that helps you better fulfill your duty of care responsibilities.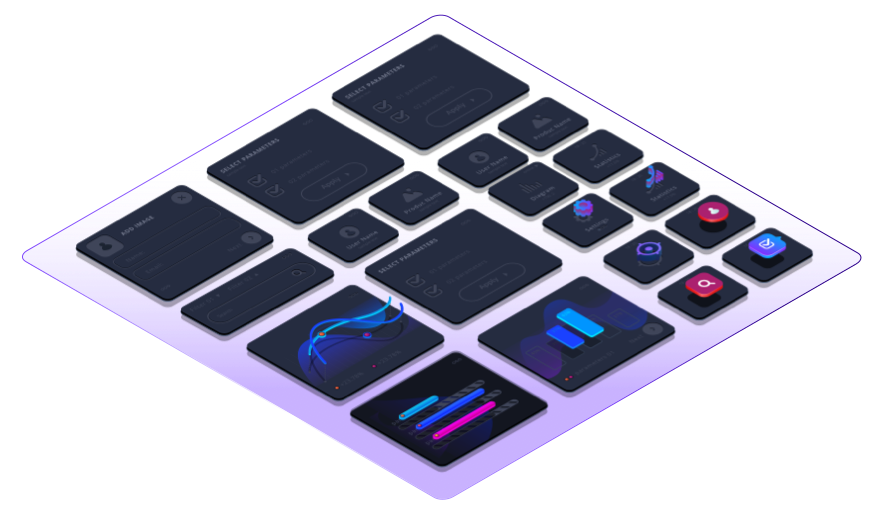 CRITICAL EVENT MANAGEMENT COMMAND CENTER MODULES
Start with Emergency Mass Notification System (EMNS) and add additional core modules as needed.
Emergency Mass Notification System
Live Map / Active Triangulation
TRAVEL RISK MANAGEMENT
And DUTY OF CARE
Global Security Response Centers
Case / Incident Management
Threat Identification
And Risk Intelligence
GLOBAL MEDICAL
SUPPORT AND RESPONSE
Ready to see the Kinetic Global Critical Event Management  Command Center in action?
Schedule a 30 minute demo and see what seamless Critical Event Management looks like.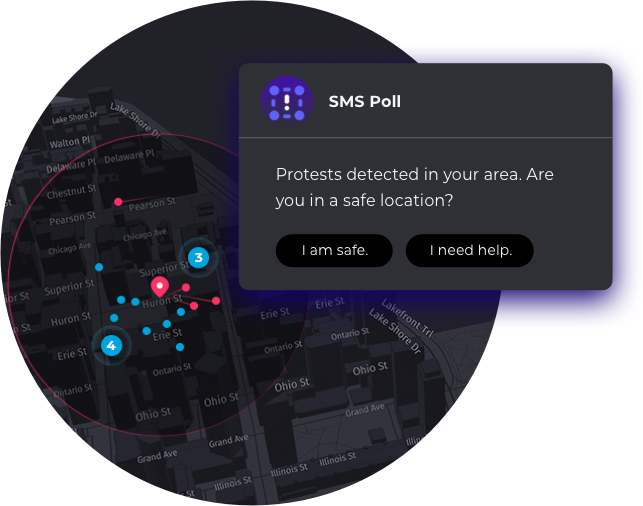 EMERGENCY MASS NOTIFICATION SYSTEM (EMNS)
Enterprise-grade alert engine for email, SMS, personnel safety app notification, and voice
The Emergency Mass Notification System (EMNS) is the core of the CEM platform and portal.
Alert your employees to danger quickly and efficiently with an enterprise-grade notification and emergency alert engine.
Fine-tune controls to specify the types of threats, what groups to send to, and other criteria that automatically notify your people about threats.
Send consistent and error-free messages quickly and easily. Automate and customize response activities to meet your needs.
THREAT IDENTIFICATION AND RISK INTELLIGENCE
Identify and monitor threats against your people, vehicles, and buildings.
Threats across 65+ categories (request a copy of the list) are monitored and organized into relevant feeds by machine learning and AI. Then, full-time analysts, first responders, and security professionals in Kinetic's Global Security Operations Center validate the threats. Fast.
Feeds are pushed to your assets (people, travelers, buildings, vehicles, and more) based on geo-fenced and active triangulation of assets in motion.
With asymmetric threats on the rise, ensuring the safety and security of your assets has never been more important.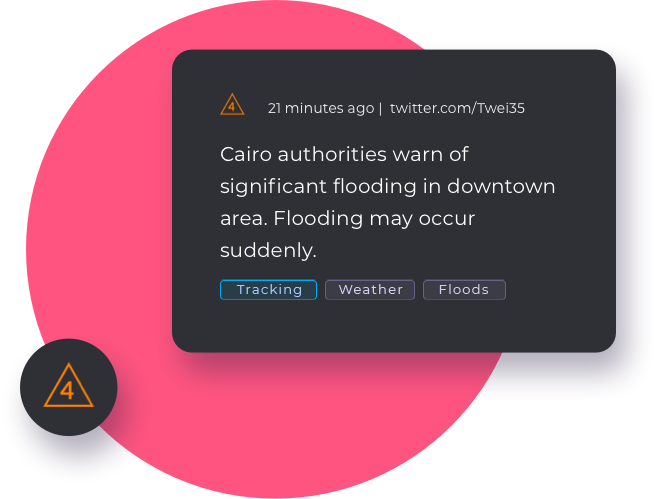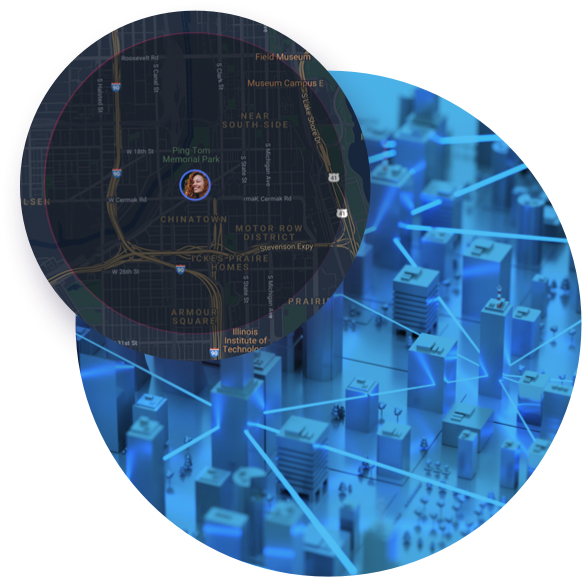 LIVE MAP – ACTIVE TRIANGULATION
Monitor people and assets in real-time
Integrated with Mass Notification and Threat Identification services — Live Maps provide real-time active triangulation to protect and track your personnel and assets so you can actively move your people out of harm's way.
With a 24/7 reverse geocode connection, your employees are always linked to the three closest 911 services (or global equivalent), the three closest medical facilities, and Kinetic Global's medical first responders in the GSOC.
SOC staff also receive forensic detail on the user:
where they accessed wireless networks
related IP addresses
geographic locations
times of day and more
…allowing GSOC staff to anticipate areas of concern, and in extreme situations, help law enforcement locate and recover kidnap victims.
GLOBAL MEDICAL SUPPORT AND RESPONSE
Protect and care for your staff anywhere in the world
Kinetic Global's redundant Global Security Operations Centers are staffed 24/7 with medical and security personnel to advise you and your travelers worldwide.
Kinetic's portal includes all services you need to safeguard your team. Kinetic Global's enterprise medical support, response and evacuation services provide rescue and evacuation services when travelers become injured or sick (including COVID-19) or their safety is threatened.
Depending on your requirements and global footprint, different levels of support are available.  For more information, ask your Kinetic Global account manager for additional details.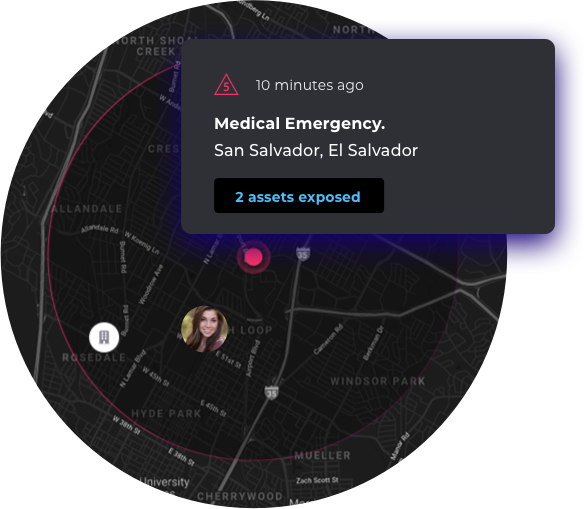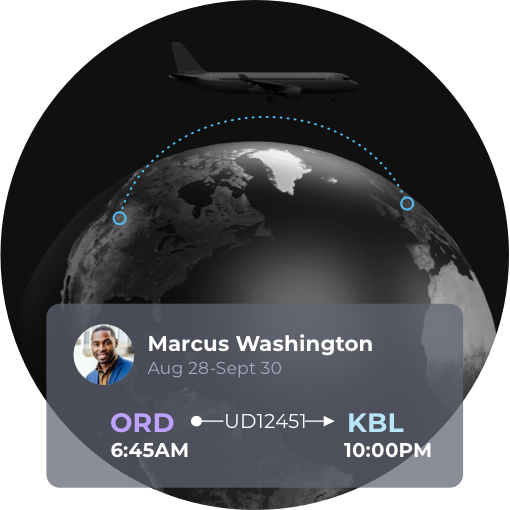 Duty of care is front-and-center with Kinetic Global
Travel Risk Management is more than just reacting quickly when events unfold. In fact, the incident response should be the ONLY reactive piece of a sound Travel Risk Management program. Everything else (monitoring, threat analysis, training, and more) is part of sound planning and implementation.
The responsibility for the well-being and safety of your personnel falls squarely on your shoulders.
If there is any risk from disease, political unrest, crime, or anything else, moving your traveler to safety is paramount.
With Kinetic Global, you can protect the welfare of your employees – from the moment they leave the house until they return safely home.
From pre-travel briefings to real-time threat intelligence, Kinetic helps you ensure the welfare of your employees.
Unified Analytics Center FUNCTIONS AND FEATURES
Comprehensive dashboards, analytics, user administration, and security features
Kinetic Global's Admin Center features comprehensive dashboards, analytics, user administration, and security features within a unified, integrated platform for monitoring and responding to enterprise risk.
Key Performance Indicators include engagement, usage metrics as well as trending activity to provide invaluable insights into your organization's safety and security posture.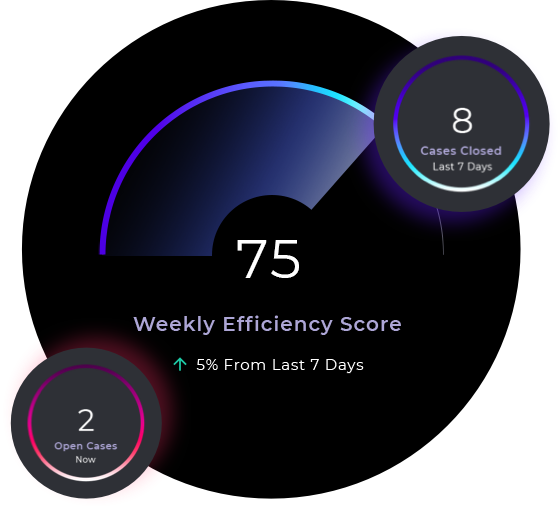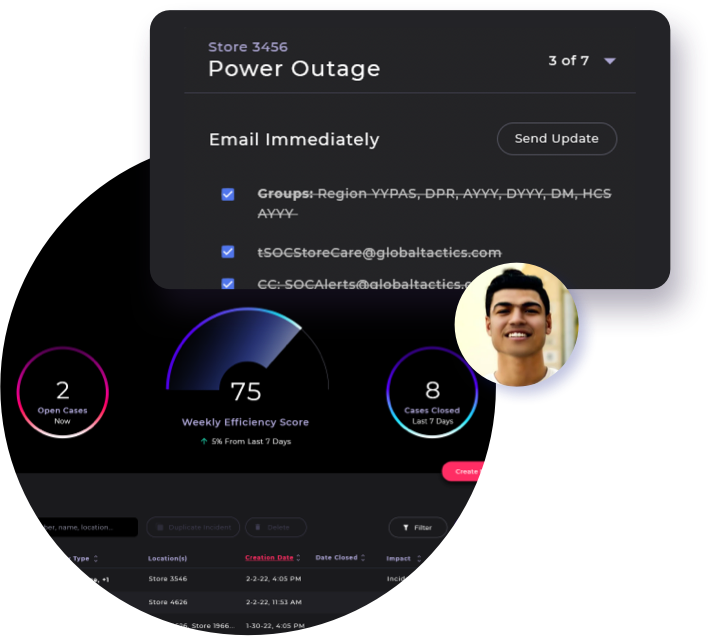 A single interface for the management of all threats
Incident Manager is an advanced planning module for the Kinetic Global Critical Event Management (CEM) platform, enabling the fastest and most efficient management of emerging and significant threats to the safety of your organization's people and physical assets.
Incident Manager brings together all of the functions of the Kinetic Global platform, Threat Intelligence, Emergency Mass Notifications, Personal Safety, and Travel Risk Management into a single interface. 
Experience Comprehensive Employee Safety and Duty of Care
With Kinetic Global, traveling around the world or around the corner has never been safer.
Kinetic Global's Critical Event Management Command Center and platform helps organizations deliver Duty of Care and gives your employees the tools they need to stay safe and informed, providing global threat intelligence, personal safety, travel security, and enhanced mass notification services.
The Kinetic Global platform ensures operational safety and security oversight to businesses operating worldwide in partnership with Constellis, a leading global provider of risk management, security, humanitarian, training and operational support services.