CRISIS MANAGEMENT CONSULTANCY SERVICES
Critical Event and Crisis Management Consulting Services
Kinetic Global is a leading provider of Critical Event Management software and Crisis Consultancy Services that protect people, critical assets & infrastructure for corporations in the world's most demanding environments.
As crises become more frequent and disruptive, organizations need crisis management support services to protect their brand, assets, finances, and reputation.
Catastrophic situations and events can potentially:
Impact your company's mission
Result in significant financial or reputational loss
Require an immediate cross-functional and cross-organizational response.
CONTACT KINETIC GLOBAL FOR YOUR MOST DIFFICULT SITUATIONS
Due to their unpredictable nature, it is important for organizations to prepare in advance for both a crisis and a response. Kinetic Global helps you answer these important questions:
Are we ready?
Do we understand our risks?
Have we thought about our risks and possible responses?
Are our decision-making responses defined clearly? Are they documented?
Effective crisis planning and response can reduce business interruption and associated costs.
On-site strategic planning
Preparedness, response, and recovery
Emergency management training
Kinetic Global's Crisis Consultancy Services provide the strategic and tactical insights you need now to enhance your response to a crisis.
Critical Event, Crisis Management, and Business Continuity planning are mission-critical for your organization. Your ability to recover, restore and resume operations according to a reasoned and defensible plan is inherent in your business resilience plan.
Our dedicated crisis consultancy teams help you anticipate, react to, and avoid potential crises. The result? An organization that's stronger and safer—no matter what.
Kinetic Global's accomplishments include the successful development of personnel evacuation plans as well as crisis-level physical security and emergency assistance worldwide.
Pre-incident Support Services
Briefings and awareness seminars
Tailored crisis management workshops
Reviews, or development of crisis management plans
Desk-top exercises
Semi-live play simulations
Global Medical Response
Advisory and assistance via phone and email from paramedics, nurses, physicians
24×7 access to medical response teams anywhere in the world
Deployable medical personnel provide a boots-on-the-ground response for evacuations and extractions
Incident Support Services
Hand holder if required
Deployment of a consultant
Allocation of other resources as required and as agreed with the client
Deployed consultant
Case management
Intel, media, and coordination through GSOC support staff
Security Master Planning
Executive and key personnel protection protocols
Crisis management, response, and business continuity plans
Security design and engineering
Business intelligence protocols
Event Security
Security Design & Engineering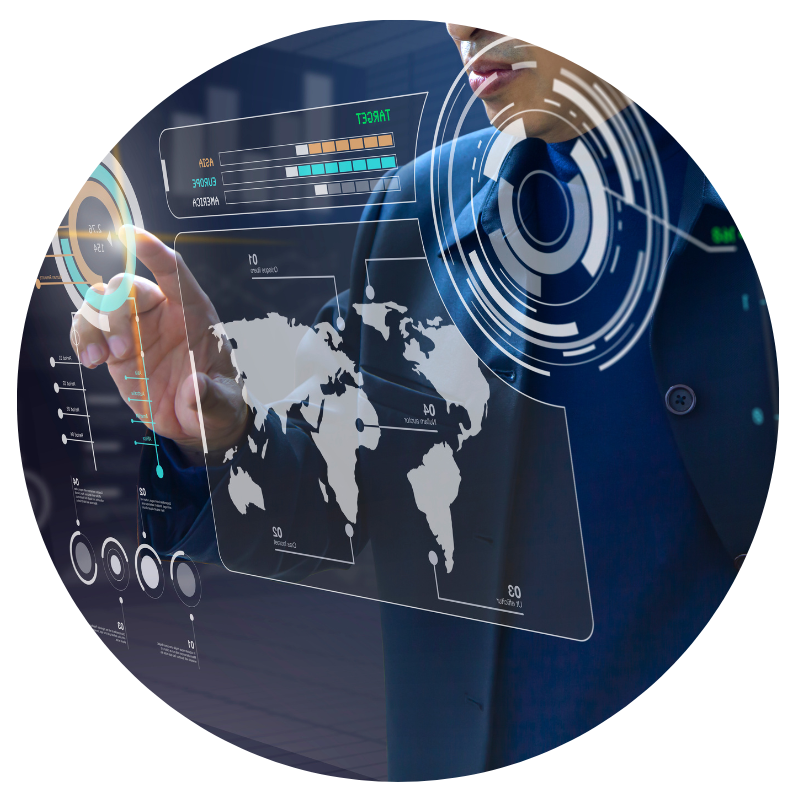 Through an understanding of the client's culture and objectives, and utilizing industry best practices, Kinetic Global maps the processes and security controls needed to assess a client's risks and vulnerabilities.
RECENT ASSIGNMENTS AND USE CASES
Executive Protection Audit and Assessment
Conducted assessment of various executives while respecting the goals, preferences, lifestyle, and privacy of each individual. Armed with unmatched experience and diplomacy, Kinetic Global will design and implement a customized protective security solution that includes an analysis of relevant risks, threats, and vulnerabilities for each executive.
Resilience, Safety & Business Continuity Planning
Support clients' critical events scenario planning for severe weather, workplace violence, and active assailants. Build and design SOPs to mitigate the impact of a crisis through automation.
Response & Communication Automation
Worked with the Client's Corporate Security team to automate SOPs with workflows. Used SOPs and automation to speed response times.
Proactive Enterprise Assessment
Assessed potential threats before they became critical events. Fine-tuned
risk intelligence and data feeds
to better support 24/7 analysts. Work with analysts to ensure the Client organization received only the most relevant information from thousands of data streams (weather, protest, social media, dark web, and hyper-local). Kinetic analysts helped the Client avoid false positives, reduce alert fatigue, and improve response times.
Evasive Driving
For a client with operations in Central America and the Middle East, a defensive driving program was developed that placed an emphasis on developing intuitive driving skills that allowed executives to recognize and respond to the vehicle's feedback in order to survive life-threatening situations ranging from deliberate attacks or ambushes to motor vehicle accidents. This course prepared the executive with the skills necessary to survive an attack while on the road.
Travel Risk Management
Role-played critical events with Crisis Management scenarios and Kinetic Global's
Travel Risk Management module
. Helped the organization improve resilience by finding the location of potentially impacted employees, visitors, offices, manufacturing facilities, and assets. Demonstrated and trained security personnel on methods for protecting travelers by identifying potential threats in their path and enabling two-way communication while on the road.
Terrorism & Active Shooter Situations
Collaborate with local law enforcement and the
Client's Corporate Security Team
to run various active shooter drills, assess risk levels, response and reaction times, improve alerts, and better automate security measures (such as locking doors and using
EMNS
alerts to guide employees to safety).
Audio/Technical Countermeasures
A Kinetic Global client requires an audio security countermeasures specialist to sweep their executive suite and personal residence, prior to a series of meetings. Kinetic identified an appropriate individual, conducted the sweep, and monitored the meeting to ensure no emanating transmissions.
Civil Unrest/Political Demonstrations
For a client in Washington DC, large crowds and demonstrations have the potential to endanger people and property. Develop and manage a crisis strategy – including employee evacuation with medical response.
Learn More
With asymmetric threats on the rise, ensuring the safety and security of your people has never been more important.
Kinetic Global is trusted by dignitaries, overseas workforces, Government Agencies, NGOs, Fortune 500 corporations, and International organizations.
With operations in 175 countries, Kinetic Global offers the only truly enterprise-grade, fully integrated Critical Event Management (CEM) platform and Crisis Management Consulting that helps organizations anticipate, monitor, communicate, and protect employees – before, during, AND after an incident happens.
Our advanced and easy-to-implement Critical Event Management platform can go live in less than 24 hours.
Depending on your requirements and global footprint, different levels of support are available.
For more information, ask your Kinetic Global account manager for additional details. Get in touch today.