Executive Leadership and Advisors
Experience matters regarding people's safety, and Kinetic Global has the global expertise to provide end-to-end security solutions and risk management support for your organization.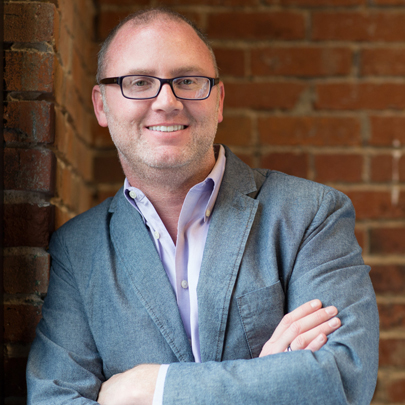 Peter Cahill is the CEO of Kinetic Global. He has over 26 years of experience in business, with a focus on travel security, counterterrorism and counter intelligence tradecraft and best practices. Peter is an expert in crisis planning and engagements such as kidnapping, illegal detention, political evacuation, operations in complex environments and more.
Previously, Peter was a founding partner of TransCapital Partners, a 14-year-old international, Merger and Acquisition Investment Bank. He has advised on transactions and divestiture strategies equaling an aggregate value of $1.3 billion. Peter has assisted several Fortune 100 companies in accelerating and increasing market share by evaluating economic patterns in various industries, including technology, manufacturing, and transportation.
Peter studied Political Science at the University of Tennessee and Multicultural Development at DePaul University.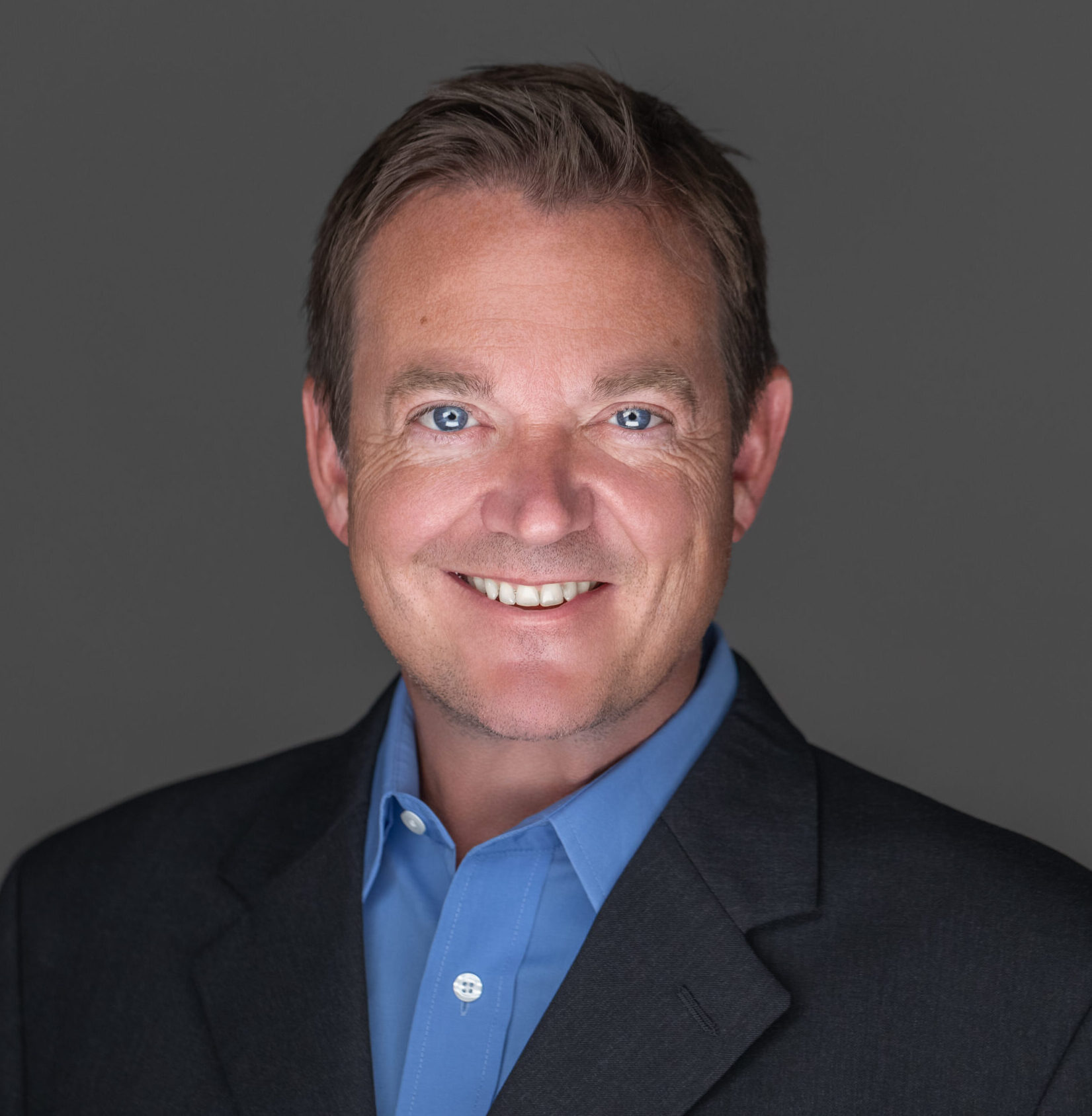 Jay Peterson is one of the most well-respected and experienced software technologists in the Chicagoland area, helping businesses to discover their full potential through easier, cost-effective, and user-friendly platforms. In his previous roles, Peterson has been recognized by his peers for delivering architectures that are scalable, testable, maintainable, measurable, and most importantly stable.
Mr. Peterson boasts a 28-year track record of successful innovation and leadership in the software industry with a particular passion for machine learning, microservices, and service-oriented architectures. An innovative leader who blends the technical vision to meet the demands of the business.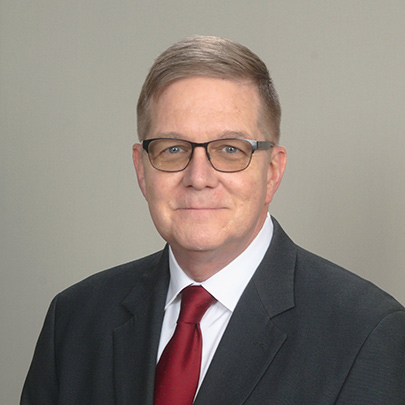 Dr. Gregory Pinnell is a board-certified Family Practitioner with a long and varied history in medicine including Paramedic, Emergency Department Physician, Primary Care Physician, Flight Surgeon, and Senior Aviation Medical Examiner.
He served as Rescue Flight Surgeon and Medical Liaison Officer for DoD Human Space Flight Support working on 24 Space Shuttle Missions. He currently serves as a Commander and Chief Flight Surgeon for the 434th Air Refueling Wing AeroMedical Squadron at Grissom Air Reserve Base and is a veteran of Operations Iraqi Freedom, Enduring Freedom, and Joint Forge as well as many other operational deployments.
He is an adjunct professor teaching Aviation Physiology and Human Factors at Western Michigan University College of Aviation. He is a board member of the Civil Aviation Medical Association (CAMA) and an AME Consultant to the Federal Air Surgeon.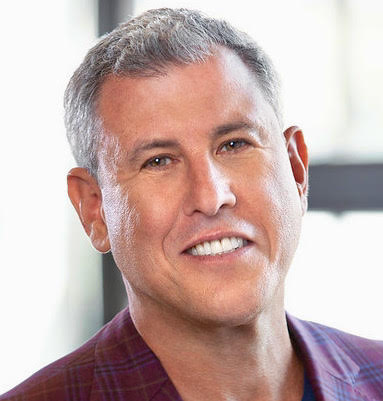 Steve Subar brings 20+ years' experience launching and leading high-growth technology companies in hyper competitive markets; from inception to IPO and Fortune 500 acquisition. He's recognized for novel product and business model innovation with a focus on enterprise applications, B2B and SaaS software.
As a founder, CEO, investor and board member, Steve's earned a reputation for building clever strategies and winning teams, driving accelerated growth, developing strong customer relationships and creating superior shareholder value.
Steve's scorecard of success for investment and exits includes raising $150m+ angel & venture capital, 5 acquisitions and 1 IPO.
Career and client engagement highlights include:
Board Advisor, Dysonics – spatial audio startup. Led M&A with exit to Google.
Interim CEO, Comodo Cybersecurity – 25 products on 85m+ endpoints across 193 countries. Increased top line 30%.
Board Advisor, Kasada – zero-trust web application bot detection and mitigation SaaS. U.S. launch and Series A financing.
Founder & CEO, Open Kernel Labs – most widely deployed virtualization software for mobile device security. On more than 1.6 billion devices. Acquired by General Dynamics.
Executive-in- Residence, National Information Communications Technology Australia – Built model for vetting emerging technologies, licensing IP and creating company spinouts.
Interim CEO, TempoIQ – SaaS IoT application platform. Pivot and exit to Avant and BithGroup.
Interim CEO, Ubiquia – smart cities platform for light control, video AI and public WiFi. Go-to-market and Series B financing.
Vice President, Mobius Management Systems – drove transformation from $3 million in services to NASDAQ IPO and perennial Gartner Magic Quadrant leader.
At TechCXO, Steve partners with CEOs, boards, and private equity firms of early and mid-stage technology companies.
Steve is chairman of the Cyber Threat Intelligence Network and on the advisory board for Northwestern University's Farley Center for Innovation. He received a Bachelor of Science in Marketing from Miami University's Farmer School of Business with a concentration in Computer and Information Technology.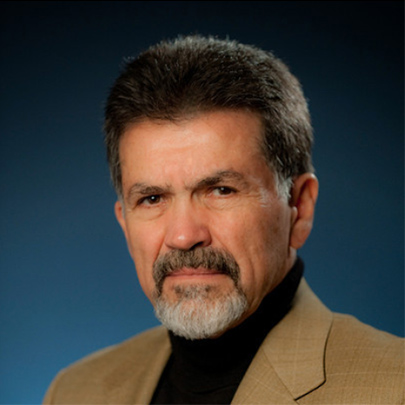 Jose A. Rodriguez Jr. is a 31-year veteran of the Central Intelligence Agency. When he retired in January 2008, he was the Director of the CIA's National Clandestine Service, the head of all human clandestine operations for the CIA, and responsible for coordinating human operations for the entire U.S. intelligence community.
From 2002 until late 2004, he was Director of the CIA's Counterterrorism Center where he led the worldwide intelligence collection programs and covert action operations against international terrorist organizations following the 9/11 attacks and the ouster of terrorists from Afghanistan. He is a former Deputy Director of the CIA's Counternarcotics Center and Chief of the Agency's Latin America Division. During his career, he served in seven overseas assignments and was Chief of Station four times.
Upon leaving federal service, Jose became a consultant and the Managing Director of J-ROD Strategies. In September 2008, he assumed the position of Senior Vice President at Edge Consulting, a National Interest Security Company which was acquired by IBM in 2010. He was a member of the Board of Directors of MVM, Inc. from 2009-2011. Jose served as an Account Executive in IBM's intelligence practice until March 2012. He left IBM to promote his book "Hard Measures: How Aggressive CIA Actions After 9/11 Saved American Lives," which was published on April 30, 2012. Hard Measures was an instant New York Times best seller. Jose was featured on CBS News "60 Minutes," he was also in the HBO documentary "Manhunt" and the Showtime documentary "Spymasters." Over the years he has been interviewed on many occasions on numerous national and cable news networks. In October 2018, he was featured in episode 5 of the Netflix series "Terrorism Close Calls."
Regarding Hard Measures, former CIA Director General Michael V. Hayden (USAF, Ret.) said: "Jose Rodriguez guided some of the CIA's greatest counterterrorism victories, and his story is one of courage, commitment, and decisiveness."
In 2014, he became a senior consultant for Constellis Group and in 2016, started his own security consulting firm IntelBase Security Corporation. In 2017, he joined the Board of Directors of G2K Labs.
Jose received many honors and awards during his career including the National Intelligence Distinguished Service Award, the George H.W. Bush Award for Excellence in Counterterrorism, the Defense Intelligence Director's Award, and three Director of Central Intelligence Awards.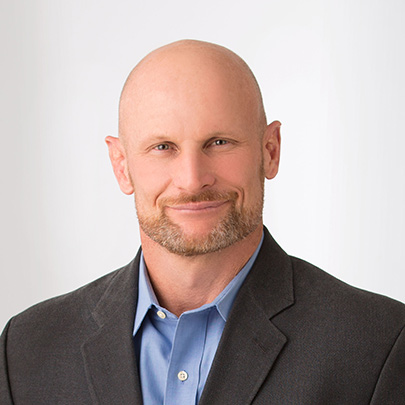 Kevin Williams currently serves as a Managing Partner of Arcteryx Capital Partners, a lower middle market private equity firm that provides long-term capital for leading companies well positioned for next-stage growth. In the prior six years, he served as the Chief Operating Officer of 13D Research, a global investment research firm focused on identifying the asset classes, markets, and industry groups that are positioned to outperform over a long-term investment horizon. Before joining the team at 13D, Kevin worked as a buy-side investor at Chicago Growth Partners, a growth-focused private equity fund that invested over $750 million in more than 35 middle market companies.
He spent the previous 12 years serving as an officer in the U.S. Navy SEAL Teams where he led SEAL and Coalition Forces during seven deployments worldwide in support of the Global War on Terror and other foreign policy objectives. His last two years of service were spent as the Basic Training Officer of Basic SEAL Training where he led 120 SEAL instructors in the screening and annual selection of over 1,000 SEAL candidates.
Before that assignment, he was screened and selected to serve at SEAL Team SIX as an Assault Squadron Troop Commander. There, he led a 35-man assault troop while executing five deployments supporting Operation Enduring Freedom and national-level missions. Before that, Kevin served as a Platoon Commander and Operations Officer at SEAL Team THREE, conducting another 6-month deployment to Near East Asia.
He earned a Bachelor of Arts degree from the University of Michigan in Ann Arbor in 1994, where he also wrestled for four years on scholarship. Following his time in the service, he earned an MBA from the Tuck School of Business at Dartmouth.
He lives in Salt Lake City, Utah with his wife Toni and three daughters, Darby, Andy, and Casey. He enjoys skydiving, scuba diving, chess, and playing rugby.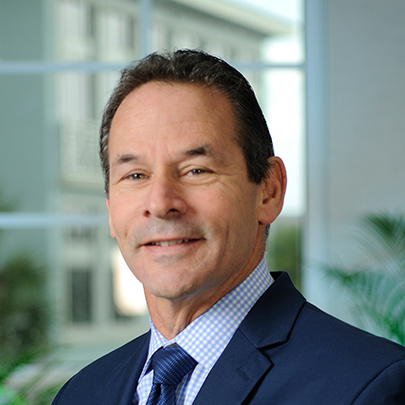 Frank Cirone is currently the President of the Technology Solutions division for G4S (G4S PLC London), one of the largest private security companies in the world. Frank's experience in access control, remote monitoring, video surveillance, and risk management has been a welcomed addition to the Kinetic advisory team.
Frank brings over 35 years of experience in the hardware, software, and specialty finance industries to Kinetic, including leading the GTM strategy and technology roadmap at Proximex, an early entrant in the PSIM market.
Over the years, Frank has held numerous senior management positions in the technology and financial services industries, including Chief Executive Officer and co-founder of Velocity Financial Group, a PE-backed specialty finance company, where he successfully raised $400 million to launch the business. He also spent 18 years with Comdisco, Inc., a global IT services venture lending and IT finance company. Frank was the CEO of the US business.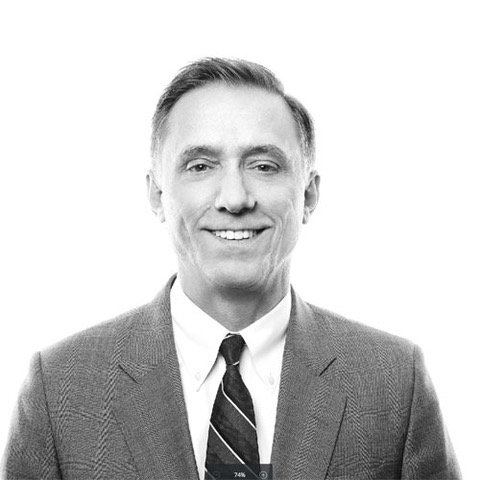 Christian Ronnow is the Executive Vice President of Constellis, a leading provider of risk management, humanitarian, social intelligence, training, and operational support services to government and commercial clients worldwide. From security, training, and crisis response to logistics, life support, and munitions clearance.
Chris is a global security subject matter expert with over three decades of experience in challenging geographies and has amassed extensive experience over the last decade in the Middle East and Africa, including assignments as a senior advisor to foreign national security organizations.
Mr. Ronnow is a retired military officer, who served over 20 years in Operational and Intelligence units worldwide. He has held key leadership positions in government and industry, including serving as the Director of Intelligence for the Counter-IED Operations Center in Northern Virginia, and Chief Operating Officer for a high-tech engineering firm specializing in sensor design.
Mr. Ronnow holds a Bachelor of Arts degree in political science from Utah State University and a Master of Business Administration from the University of Oklahoma.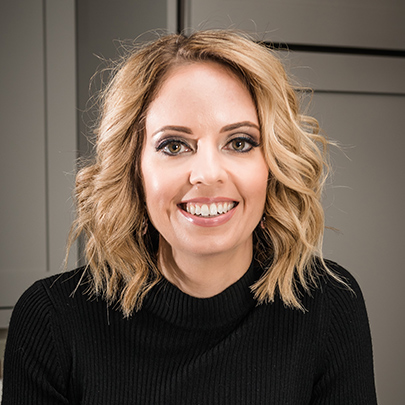 Dr. Karen Bartuch enjoys tackling tough problems and deploying an evidence-based approach. She currently leads the Center for Innovation & Entrepreneurship at North Central College as its executive director. She is also an adjunct professor at DePaul University.
Karen's experience spans more than 20 years in both the public and private sectors including the second largest police department in the country, a Fortune 500 telecommunications corporation, a top consulting firm, and several startups. She spent almost a decade as a Chicago police officer in various assignments including patrol, gang team, intelligence, counter-terrorism, and most notably as a policy adviser for the superintendent of police. In 2011, she successfully transitioned to the private sector joining Motorola Solutions, Inc., where her work included developing advanced analytics solutions for law enforcement and communications, marketing, portfolio, and project management. In 2016, she joined PwC in the advisory business. Her responsibilities included business development, client delivery, innovation, and go-to-market strategy.
Karen holds a bachelor's degree in Psychology from Northwestern University, a Master's degree in Communications from DePaul University, and recently completed her doctorate in Business Administration at DePaul University. Karen's research interests include creativity, innovation, gender, and humor. She is an avid volunteer with organizations such as Girl Scouts and serves on the auxiliary board of the Chicago Police Foundation.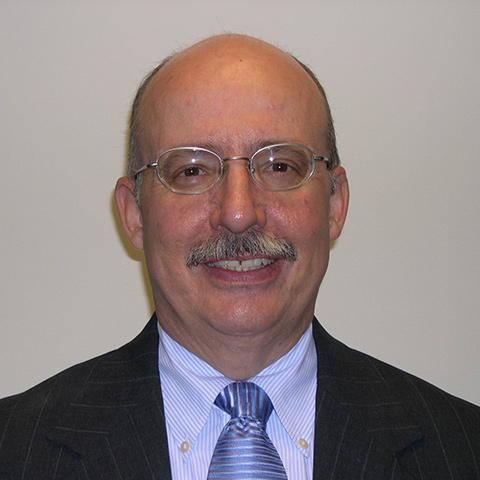 Mark Sanna is the Managing Director of Dynamic Security Solutions International, a boutique international security consulting firm based in Chicago, Illinois USA.
Before joining Dynamic Security Solutions International, Mr. Sanna was the Vice President for Global Security Operations with Hyatt Hotels and Resorts. He served in this role for more than a decade and was responsible for the protection of the company's guests, facilities, assets, operations, and brands at over 750 hotels in more than 65 countries around the world.
Before joining Hyatt Hotels, Mr. Sanna was the Senior Director of Global Security Operations for Kraft Foods. In this role, he was responsible for the security operations of the largest food company in the United States, and the third largest global food company, to safeguard more than 100,000 company employees working at 3,800 facilities in 148 countries worldwide.
Mr. Sanna was also a Senior Management Consultant in the Government Consulting Services division of Electronic Data Services Corp. In addition to managing multiple consulting engagements, primarily in Business Process Reengineering (BPR), he was responsible for developing the Emergency Management & Services business line within the GCS.
Before his career in the private sector, Mr. Sanna served as a Special Agent in the US Department of State Diplomatic Security Service (DSS). As a career Foreign Service Officer with over 20 years of experience, Mr. Sanna has a broad background in managing complex international security programs and overseas operations, including liaison and technical assistance to local police and security officials. He has considerable experience in anti-crime and counter-terrorism operations. His DSS background includes extensive overseas experience and in-country resident assignments as the Diplomatic Security Attaché (RSO) in Frankfurt, Kuwait, Ankara, Beirut, and Moscow.
Mr. Sanna is a Certified Protection Professional (CPP) from ASIS International and a Certified Lodging Security Director (CLSD) from the American Hotel Lodging Association. He holds a Ph.D. in Management, MBA and MPA degrees, a BA in International Affairs, and language proficiencies in German and Russian.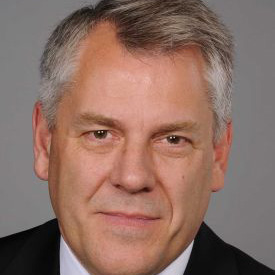 Keith Sherwell serves as Senior Vice President and Chief Information Officer for Cablevision Systems Corporation.
In this role, he is responsible for defining a vision for how technology and data enable business objectives with accountability for developing, implementing, and managing, robust, secure, and innovative state-of-the-art technologies across Cablevision with functional responsibility to integrate a disparate range of systems including core business-enabling systems, content delivery systems, customer service information systems, workforce management systems, customer billing systems, corporate financial and human resource systems, data management systems and business intelligence systems. Additionally, Mr. Sherwell collaborates with the executive team to support Cablevision's continued innovation through the design and development of current and future products and services.
Mr. Sherwell has operated across a broad spectrum of Technology Operations and Development, with extensive experience managing large complex change and integration programs. Previously, Mr. Sherwell was Chief Information Officer for Office Depot International, where he integrated Office Depot and OfficeMax technology in the European, Asia-Pacific, and Latin American markets. He was a crucial advisor for Office Depot during its merger with OfficeMax in 2013.
Before his work with Office Depot, Mr. Sherwell was Chief Information Officer for Sears Holdings and SVP in several senior positions with American Express. He has broad experience managing complex change and integration programs. Before relocating to the USA he occupied various technical and management positions with Grand Metropolitan and National Westminster Bank.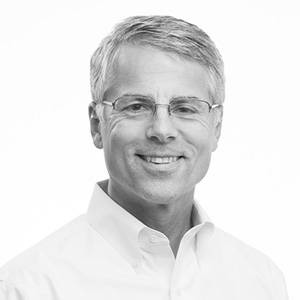 Mark Davies serves as the Chief Financial Officer for Automattic. Before joining Automattic, he served as Executive Vice President of Alcoa, as President of the company's Global Business Services unit, and as a member of the Alcoa Executive Council. In this role, he led an integrated organization consisting of the Chief Procurement Officer, Chief Information Officer, Chief Security Officer, and Global Services, with a collective employee base of more than 2,000 employees in 20 countries.
Before Alcoa Mark was at Dell Inc. where he spent 12 years, most recently as the Managing Vice President of Strategic Programs. In this position, he helped lead the global business transformation of the company. Before that, Mark served as Chief Financial Officer (CFO) of the Global Consumer Group, a $13 billion enterprise with operations in five regions and 45 countries. Earlier, Mark was CFO for Dell's first Global Operations organization, which included manufacturing, supply chain, logistics, research and development, and product marketing. He also held roles in sales, operations, and corporate as Dell grew from $14 billion to $62 billion in revenue and over 100,000 employees.
Mark spent two years at Applied Materials in several executive finance roles and began his career at Hewlett Packard in financial operations and ultimately held positions in manufacturing, supply chain, procurement, and accounting for a number of international operations.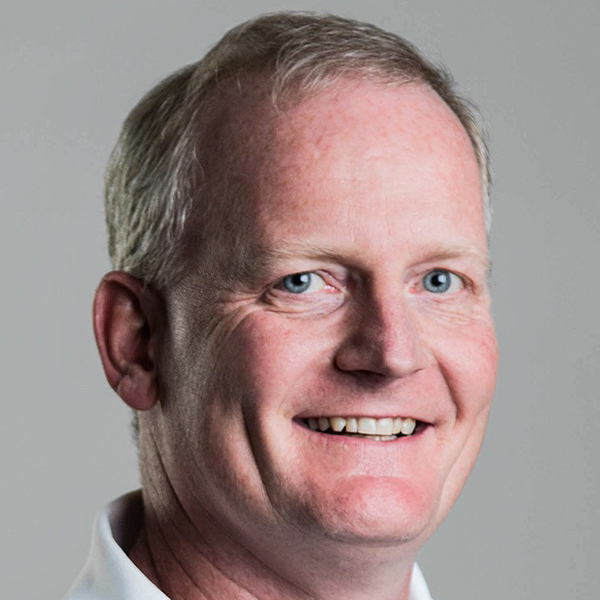 Mark Baker has been in numerous positions of sales leadership in his career. Most recently, he was the SVP of Global Sales at Urban Airship, the leading mobile engagement provider for some of the world's most recognized brands.
Mark has more than 25 years of experience in sales and leadership, developing high-performing sales teams and implementing strategies for growth and superior results. Previous to Urban Airship, Mark was Vice President of Global Sales for Citrix's SaaS division, where he led a global sales team of 600 people and helped to grow bookings from $18m to more than $140M in new annualized revenues.
Before Citrix, he was the Area Vice President and Vice President of Sales of Monster.com and spent 15 years at ADP, a leading HR solutions provider.
Mark is a Portland, Oregon native and holds a BA in Business with an emphasis in Marketing from Portland State University.