Anticipate, monitor, communicate, respond, and protect
Critical Event Management (CEM) Platform
With operations in 175 countries, Kinetic Global offers the only enterprise-grade, fully integrated Critical Event Management (CEM) platform. Anticipate, monitor, communicate, respond, and protect your employees – before, during, AND after a crisis happens. Kinetic Global's CEM platform is modular – start simple with the Emergency Message Notification System (EMNS) and then add modules as your requirements evolve.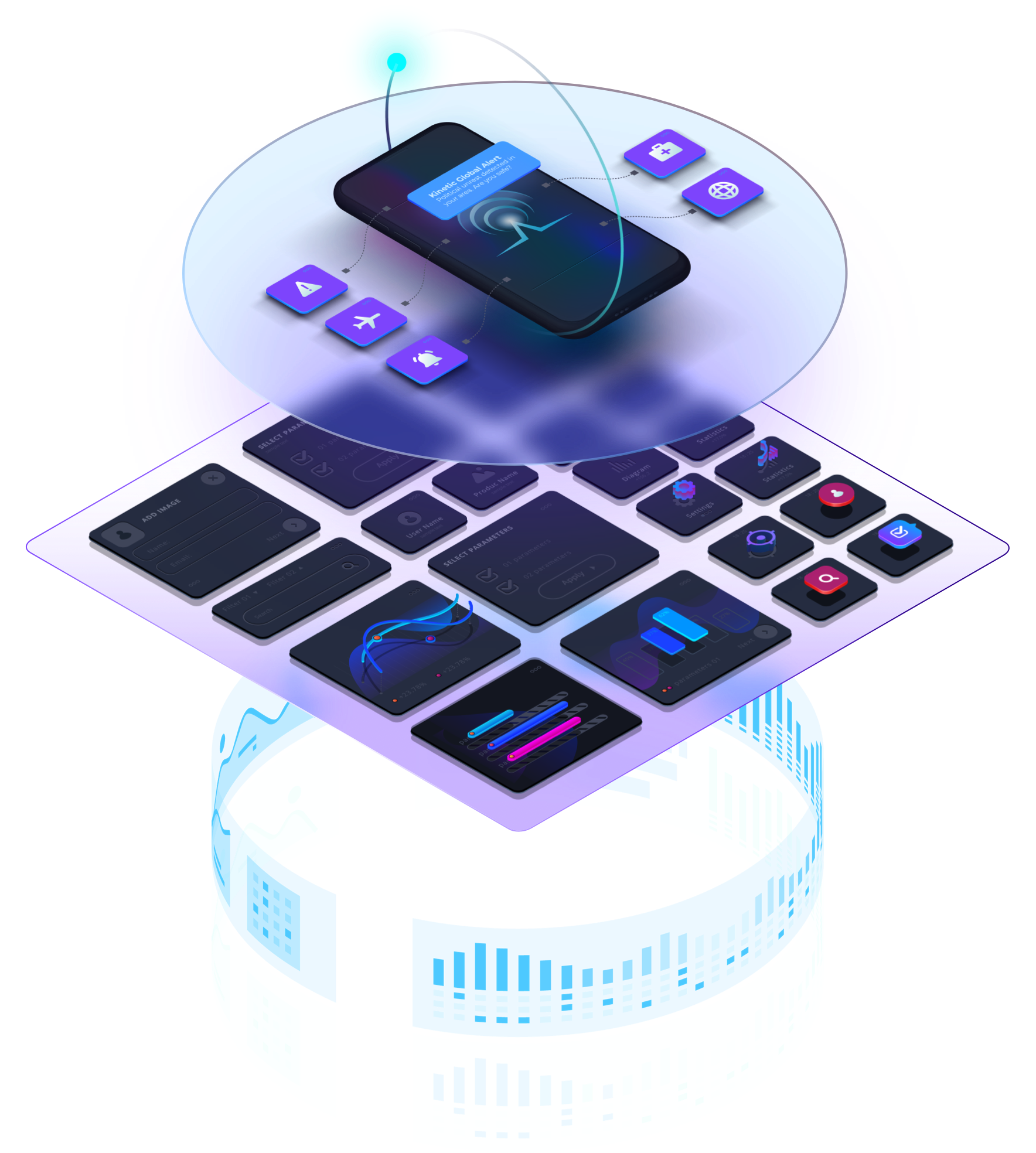 Employee Safety and Monitoring
Mobile Alerts
Travel Risk Management and Duty of Care
Emergency Mass Notifications System (EMNS)
Global Medical Support and Response
Critical Event Management Command Center
Emergency Mass Notifications System (EMNS)
Threat Identification and Risk Intelligence
Live Map / Active Triangulation (Asset Location)
Case / Incident Manager
Unified Analytics Center
Asset Exposure
Global Security Operations Center
Enterprise Scalable Infrastructure
Schedule a demo and see Kinetic Global in action
The Kinetic Global platform enables global security and business continuity officials to take charge of any situation that may impact the safety of your company's most valuable assets: workplace violence, facility safety, violent crime, geopolitical unrest, kidnap/ransom, lone wolf attacks, weather, and more.
Schedule a 10 minute demo and see what seamless Critical Event Management looks like.