Threat Identification and Risk Intelligence
Emergency Mass Notification System
Live Map / Active Triangulation
TRAVEL RISK MANAGEMENT
And DUTY OF CARE
Global Security Response Centers
Case / Incident Management
Threat Identification
And Risk Intelligence
GLOBAL MEDICAL
SUPPORT AND RESPONSE
Threat Identification & Risk Intelligence: Identify and monitor threats against your people, vehicles, and buildings.
Threats across 65+ categories are monitored and organized into relevant feeds by machine learning and AI. Then, full-time analysts, first responders, and security professionals in Kinetic's Global Security Operations Center validate the threats.
Fast.
Feeds are pushed to your assets (people, travelers, buildings, vehicles, and more) based on geo-fenced and active triangulation of assets in motion.
Integration with TMC (Travel Management Company) feeds means you get a unified view of everything in one portal. Kinetic's Threat Identification & Risk Intelligence works on any screen, integrates with your enterprise tools, and sends notifications wherever you need them.
With asymmetric threats on the rise, ensuring the safety and security of your assets has never been more important. Duty of Care necessitates that you as an employer ensure your employees and executives are safe at work while traveling domestically and globally and while at home. The Kinetic Global Threat Identification & Risk Intelligence module is a robust solution to this need, and offers unparalleled safety features entrusted by dignitaries, overseas workforces, Government Agencies, NGO's, Fortune500 corporations and International organizations.
TMC integrations include:
TripActions
World Travel Service (WTS)
ISOS
Carlson Wagonlit
BCD Travel
Concur
and more…
Combine the modules in any combination and customize the Kinetic Global Critical Event Management (CEM) platform for your duty-of-care, resilience, and business continuity requirements.
Emergency Mass Notification System
Live Map / Active Triangulation
TRAVEL RISK MANAGEMENT
And DUTY OF CARE
Global Security Response Centers
Case / Incident Management
Threat Identification
And Risk Intelligence
GLOBAL MEDICAL
SUPPORT AND RESPONSE
Fast, Accurate, Validated Threat and Risk Intelligence
When seconds matter, fast and accurate threat and risk intelligence coupled with accurate and timely communication is critical to protecting your staff.
Kinetic Global combines four things:
The power of AI and machine learning to speed decision making
Analyst-reviewed intelligence to ensure relevance
Fast and accurate Emergency Message Notification System
Live Maps/Active Triangulation to pinpoint the location of your people and assets so you can steer them away from trouble
Monitor global events and accelerate response time to protect your people, assets, and your business with Kinetic Global.
Verify Faster, Make Smarter Decisions
Kinetic Global's Threat and Risk Intelligence helps you gather and collect useful context as a crisis develops. Get instant access to reliable facts – sort through updates from the field, public news sources, and our analysts/intelligence teams. Gather all the details you need to make informed decisions.
Identify Threats Faster
Analyst-reviewed intelligence on your desk faster protects your people and your business
Respond to Threats Faster
AI and machine learning mean you can respond to threats faster and feed relevant information to your response and crisis teams sooner
Communicate Proactively
The sooner you know, the more accurately you can communicate. Integration with EMNS means multi-channel communication is at your fingertips
Live Maps
Steer assets away from trouble with active triangulation
Filter Out Noise
Cut out irrelevant noise using AI and machine learning. Give your analysts better information and cut out the bad noise faster.
Automate Communications
EMNS integrations notify stakeholders at all levels using preferred communications channels (Slack or Teams for internal, SMS for external, etc.)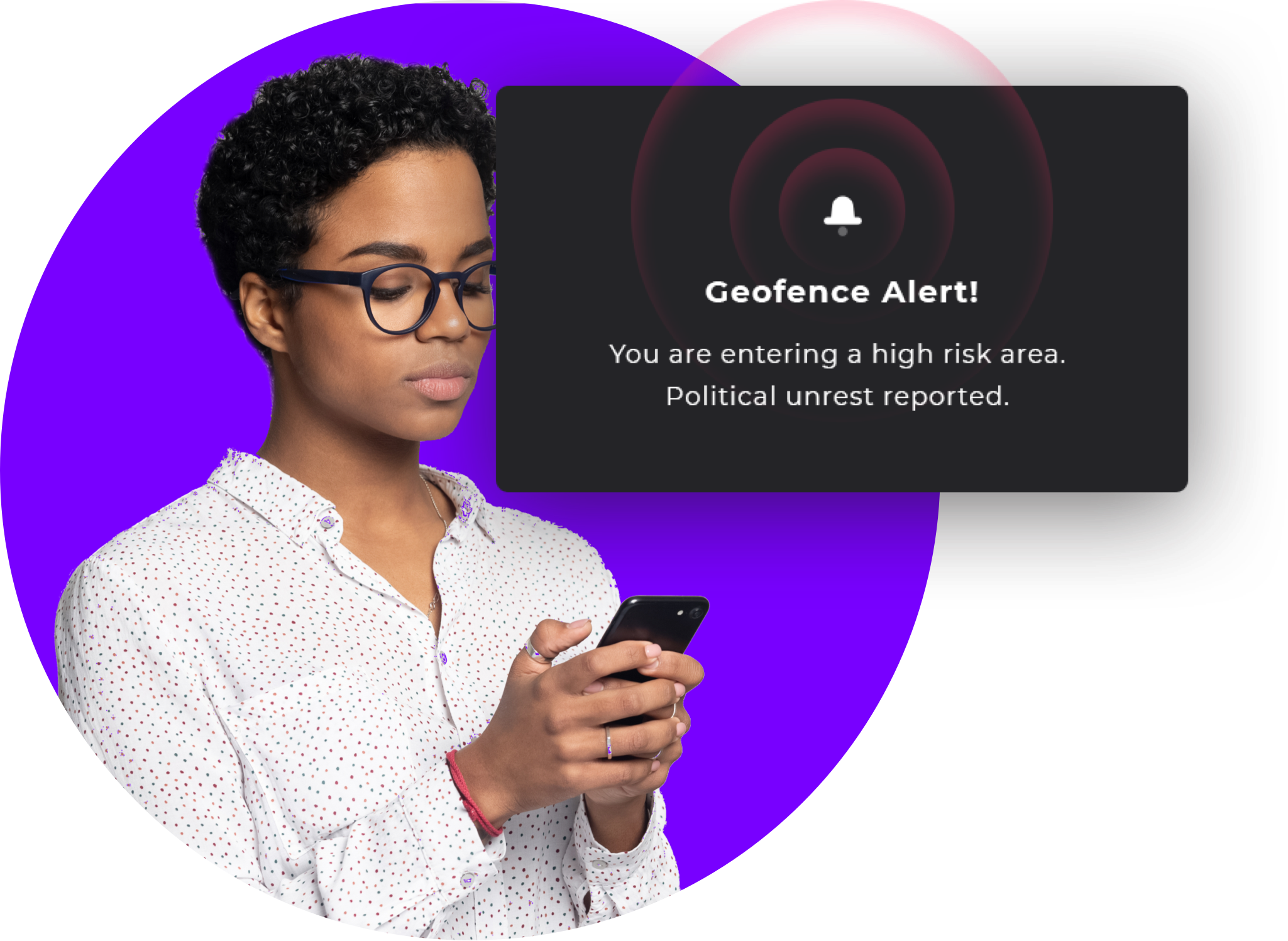 Want to learn more about Kinetic Global?
Experience Comprehensive Employee Safety and Duty of Care
Traveling around the world or around the corner has never been safer with Kinetic Global. Our Critical Event Management platform helps organizations deliver Duty of Care and gives your employees the tools they need to stay safe and informed.